Diamonds are our best friends, and it's one cliche we don't have to be apologetic about. No matter what anybody says, jewelry remains a big part of our dressing and personality. While some of us dream of buying a Tiffany rock for our wedding, some of us want a set of signature earrings from Chanel. Either way, we all have our dreams. But, when you are dreaming, dream big or nothing at all. So, today, let's look at the top 15 most expensive designer jewelry brands. Check them out!
15 Most Popular Designer Jewelry Brands
1. Tiffany & Co
Tiffany & Co has a powerful legacy attached to its name and is the first thing that comes to our mind when we talk about designer jewelry. It first set up store in 1837 under the name Tiffany, Young & Ellis, and later changed to Tiffany & Co. and expanded its base to London and Paris. It is famous for making world-class couture jewelry, whether it is diamonds, solitaire, or platinum. Jackie Kennedy, Elizabeth Taylor, and many big celebrities are all its loyal customers.
2. Cartier
Louis Cartier, a French designer, founded Cartier in 1847 in Paris. In a few years, it gained popularity for making exquisite jewelry and expanded its base to other big cities in the world. In 1947, Cartier created the legendary panther-shaped brooch with pave diamonds and the most beautiful gems. It caught the attention of the world as well as the Princess of Windsor, who was indeed mesmerized by this masterpiece. Cartier makes a different version of this ever since, which continues to be the most awaited pieces every year. It is also known for auctioning the finest and rare pieces of jewelry.
3. BvLgari
Bvlgari is an Italian brand that was started in the late 18th century by a Greek immigrant, Sotirios Voulgaris. Bvlgari's signature jewelry is made of multicolored stones and diamonds that are truly exquisite and unique. Its most famous collection is 'Serpentine,' where jewelry like watches, necklaces, and bangles are coiled in the shape of a snake and are encrusted with diamonds and colored stones.
4. Harry Winston
Harry Winston started the brand in 1932 and passed away in 1978. The company retained the name and continued to make couture and designer jewelry using diamonds and gemstones. Its jewelry is highly intricate, elegant, and structural, and you will know one when you see one. Celebrities continue to choose Harry Winston on the red carpets even to this day because the designers keep the vintage aesthetic intact while designing contemporary jewelry.
5. Van Cleef & Arpels
Van Cleef & Arpels is yet another French designer company from the Art Deco era. It was started by Alfred Van Cleef in collaboration with his uncle, Salmon Arpels. Its jewelry is all about old world charm and path-breaking gemstone making techniques to make watches, rings, earrings, and necklaces. Van Cleef is also known for its futuristic designs like 'Mystery Setting,' which is a setting that brings out the best exposure of each gemstone.
[ Read: 20 Latest Light Weight Gold Necklace Designs ]
 6. Chopard
Chopard is a Swiss company that was started in 1860 by Sonviellier and was famous for making watches for women. It was sold to a German company in 1960 that retained its name and continued to make what the company was best known for – wrist and pocket watches for women. It later expanded its horizons and went on to make jewelry for women, all of which are highly sought after even to this day.
 7. David Yurman
Started by David and Sybil Yurman in 1980 in New York, this American jewelry brand came in much later than the other big brands. But hey, it is no less than the other big names in the industry. It makes jewelry to suit the many needs of women – whether it is for a red carpet event or as an everyday essential. Its signature piece is the 'Cable Motif,' which is all about encompassing silver, platinum, or gold wire and decking up with gemstones or left polished. Celebrities are often spotted wearing David Yurman.
8. Buccellati
Buccellati is a big name not just in Italy (where it was first started) but in all other big cities like New York, London, Paris, and Hong Kong. With a strong heritage and culture, Buccellati is known for its unparalleled quality and design in gold and silver laced diamond jewelry and stone studded insect and animal forms that are beautifully made into exquisite pieces.
9. Boucheron
Boucheron was started in 1860 by Frédéric Boucheron, making jewelry for the elite Parisian community, and quickly became the center of luxury jewelry. In 1898, Boucheron moved to 26 Place Vendôme, which caught everyone's attention. It was at the corner of the road and the brightest, which meant the jewels would sparkle and bring out the best. While the headquarters remains at the same place to this day, Boucheron has opened many other stores in Moscow, London, New York, Shanghai, Hong Kong, Dubai, etc. From bespoke designer pieces to watches and bridal collections, Boucheron remains at the top of its game.
10. Hermes 
Hermès was started in Paris in 1837 by a Parisian designer, Thierry Hermès. The luxury label known for its eccentric colors and bold designs is also into making jewelry for women. It is known for making bespoke and limited edition jewelry as opposed to mass production, just like its other products. Leather is its forte, and thus it has designs that blend leather and enamel to make contemporary jewelry, along with other exclusive gold and diamond collections. Grace Kelly was one of its most loyal customers.
11. Chanel
Chanel is a French couture label that is no news to any of us. The luxury fashion house was started in 1909 by the legend herself – Gabrielle or "Coco" Chanel. Coco Chanel was known for her revolutionary designs and for believing, voicing, and making clothes that marry feminine elements with the masculine element in a way that didn't stereotype women but brought out the best in them. Chanel is into designing fine contemporary jewelry and luxuriously sculpted diamond collections too.
12. Dior
Christian Dior is a master of its game, whether it is apparel, handbags, perfumes, or jewelry. The brand's extension into jewelry making happened in 1950 since it was a natural progression and something that complements its existing product line. Dior is into jewelry that falls on both ends of the spectrum – from heavily encrusted multicolored gemstone watches to fine jewelry – it knows the pulse of the market and its customers.
13. Mikimoto
If you are into pearls, you must have heard of Mikimoto, a couture company designing pearl jewelry of highest quality and design technique. It was started by a Japanese designer named Mikimoto Kokichi, who was the first to make cultured pearls. It began in Tokyo in 1899 and then spread its wings to all the big cities in the world like London, New York, Bombay, Shanghai, Paris, etc.
14. H. Stern
Stern is a Brazilian designer store that was started in 1945 by Hans Stern, who is of German origin. After his death, his son, Robert Stern, took over the company and focused on taking his father's legacy forward while expanding the business with innovative designs. H. Stern jewelry collections are one of a kind because most of them are made with creative inspiration from a person or cultural event in history. From Hollywood celebrities to everyone else in the world, H. Stern has a strong presence and a loyal customer base.
15. Graff
Laurence Graff started his career as a designer in England when he was just 15 and went on to do an apprenticeship under a big jeweler to make it his profession. That's how he started Graff Diamonds company – with his first store in 1962, and multiple stores soon after in London. Apart from designing exquisite diamond jewelry, he is known for buying-in famous diamonds and reset
ting them. His best work includes working with a 600-carat diamond, which is a testimony to his talent and his command over techniques.
Did we cover everything you had in mind? Did you know of all these designer jewelry brands and their stories? What do you have in mind? What makes your eyes sparkle when you think about luxury jewelry? Let us know all about it by dropping in a text in the comments section below.
Recommended Articles:
Was this article helpful?
Related
The following two tabs change content below.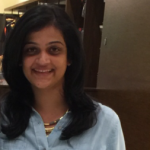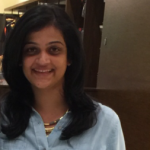 After working in Marketing and Business Development for a few years, Pratima Ati jumped ship to pursue two things she loved – fashion and writing. She's now a full-time Fashion & Lifestyle writer and has never looked back ever since. She sleeps early, reads often, and when she can't, she finally gives a closure to all the characters living in her drafts. Sometimes, they pass off as poetry too! That, and her training in Indian classical music and playing (learning) the veena keep her sane, civil, and bearable.