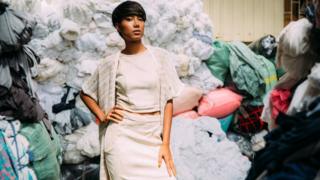 At a time when our waste and our environmental impact is firmly under the spotlight, news in early July that fashion brand Burberry had burned almost £30m ($40m) of stock has caused outrage.
The company admitted destroying the unsold clothes, accessories and perfume instead of selling it off cheaply, in order to protect the brand's exclusivity and value. It added that it had captured the energy from the burning to try and make the process more environmentally friendly.
But how widespread is stock destruction at this level?
Orsola de Castro is the co-founder and creative director of activist group Fashion Revolution, who lobby brands on production transparency. She describes landfilling and burning as fashion's "dirtiest open secret" and says she has been waiting decades for a story like Burberry's
…
Read More