by Waseem Abbas on Oct 22, 2018
Do you want to take better wedding photos? A wedding is one of the most precious days of life for a couple. If you're a wedding photographer, then it's your responsibility to capture the best moments and create a great memory for the couples. In this article, we will share some of the best tips on how to take stunning wedding photos and common wedding photography mistakes that should always be avoided.
Here are a handful of the concepts we'll cover, so you're adequately prepared for your first shoot.
Getting a second shooter
Coming prepared and with good equipment
Planning your shots
Knowing who and what to photograph
Capturing the little moments
Why Wedding Photography Can Be A Challenge
Wedding photography is different from other categories of photography. Usually weddings are one-time event, so there is very little room for error.
First challenge you will face is dealing with the bride and families of the couple, as it can be very stressful.
You need to be attentive while signing a wedding photography contract. Read and agree on the terms together to avoid any glitches after the shoot. You should also decide the number of total portraits with bride and groom.
Another challenge is time. Most weddings are short, some only a few hours long, and you have to capture every moment. Since there are no do-overs, you have to be extra diligent.
Here are some of the best wedding photography tips to help you succeed in this endeavor.
Assist the Pro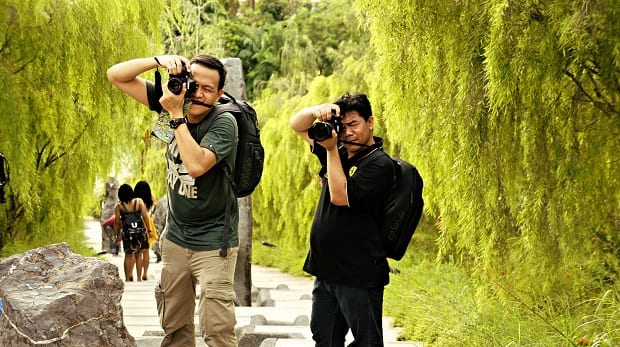 You should know the dos and don'ts of wedding photography before shooting any wedding. Learning the basics from a veteran photographer will help you avoid common mistakes.
First thing you should do before starting your own wedding photography business is to assist a professional wedding photographer.
Through experience you will learn techniques which you can later apply to other shoots. Some of those tips may not be new for you as a photographer, but there will be a lot for you learn.
Fix Your Camera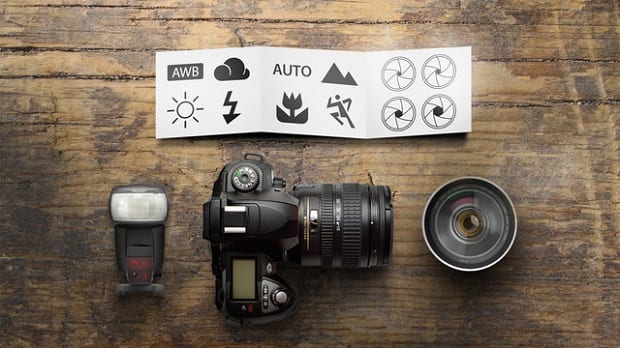 You should check all your gadgets and make sure that they are working properly.
We recommend you borrow an extra camera, lens, and lights, so you are prepared for unforeseen circumstances.
Carry Sufficient Accessories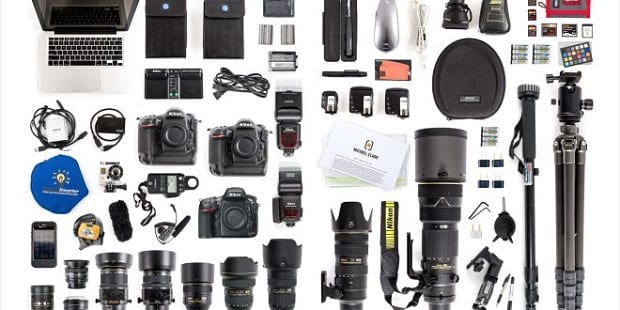 As a professional photographer, making excuses for your failures doesn't look good.
You should always carry extra batteries and memory cards. Read our guide: How much does it cost to start a photography business?
If you can, then it's ideal to manage the backup of your photos on a laptop in real-time to avoid any bad circumstances like data loss.
Don't Go Solo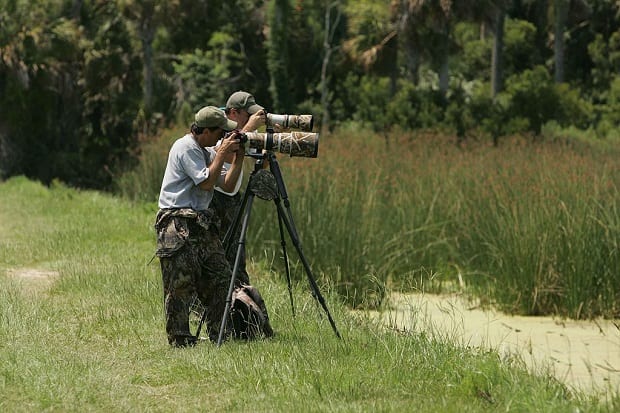 You cannot carry all the accessories alone. A helping hand is necessary in wedding photography. You also need someone to assist in managing the light, taking the test shots, and capturing the scenes you are missing.
You can ask a wedding photographer to become your assistant, and become their second shooter at their next event. It's a smart way to work on low budget and get help from an experienced wedding photographer.
Pre-plan the Shoot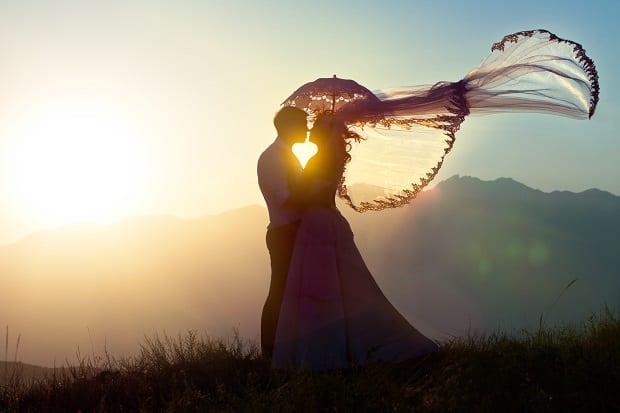 You should make some extra time for this part of photography. Take additional photos of the bride and groom in different attractive locations.
The couple will be following your instructions. We recommend you show them a manual during planning the shoot. Let them choose the poses they want for their wedding photography and add them in the contract.
You may have to provide extra instruction to capture the best shot, so it's important to be patient with the newlyweds; word of mouth advertising is essential for growing a photography business and a patient photographer is one they will recommend.
Capture the Firsts

Even though every photo is a memory forever, you should ask the couple about any special moments which they want to be captured for a lifetime.
These moments are the first kiss, first dance, first look, etc.
You have to be attentive during these moments because they happen very fast.
We recommend you to plan the time for these very first moments with the couple, so you can capture the best shots in the right order.
You should plan the entry of the couple in the church/garden. Photos for the entry of the couple should be taken from different angles.
You must put the camera on high shutter speed and take multiple photos, so you have a choice of selecting the best ones from numerous pictures. These firsts are backbone of your wedding shoot.
Shoot the Reactions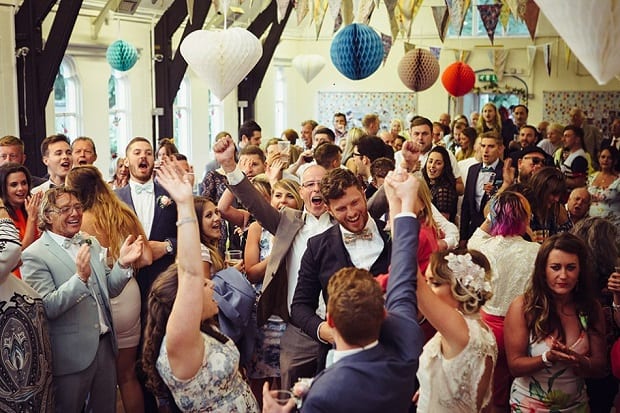 Do you notice that other people are enjoying these first moments for the lovely couple? Those expressions of relatives, friends, and family deserve to be captured.
When you are busy shooting the firsts and poses of the couple, request your assistant to capture the "WOW!" expressions from the audience.
Tell your partner to take photos swiftly and cover as many faces as he can. It's a joyful occasion, and these moments should be preserved for the couple to see later in their life.
Know the Guests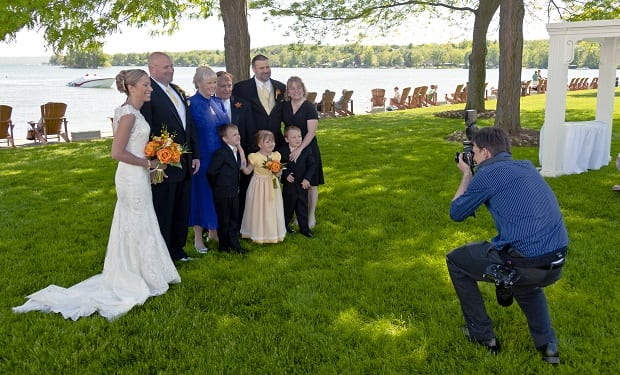 In a wedding, there are all kind of guests. They can be neighbors, colleagues, relatives, friends, and others. You should know that the guests didn't hire you for this shoot.
Discuss the guest list with the couple to mark VIPs. Make good portraits of these people, and learn their names to make them comfortable for the shoot.
Friends Are Important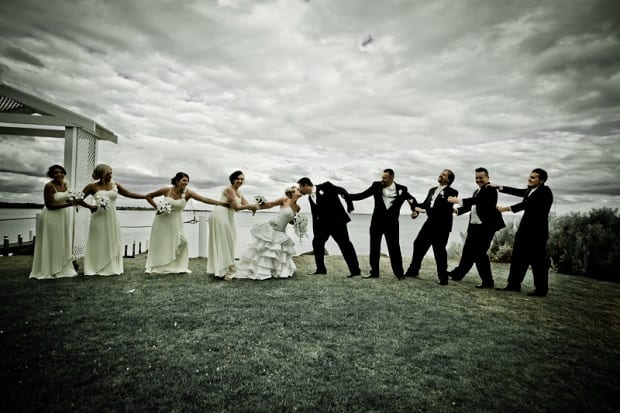 You should know that the friends of both bride and groom are the life of their party. Make sure to plan on shooting some good portraits of them with the couple and solo.
You should take group portraits of the bride's friends with her. Take time for this shoot and capture different girly poses to make this part fun.
Do the same with groom and choose those manly shots to give a perfect match to the album.
Group Shots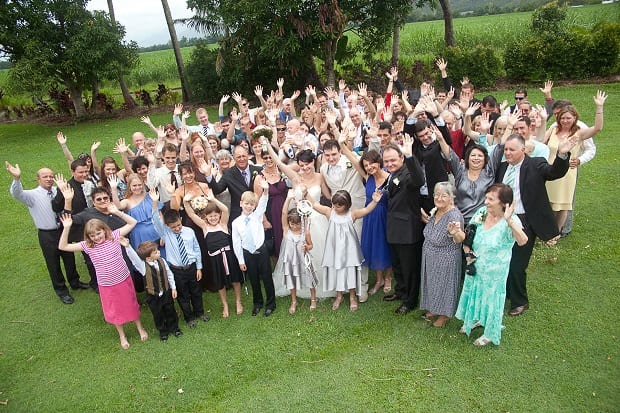 Everyone wants to have a portrait with the couple. It's better to shoot in groups. Otherwise, you will not have enough time for the most important shots.
You need to manage these groups efficiently. Use the help of your partner to align the groups and send them one by one for the shoot.
When shooting groups, it can be a big issue if someone blinks or becomes unfocused. That's why it's helpful to take lots of extra shots, so you can choose the best picture for every group.
Look for Smiles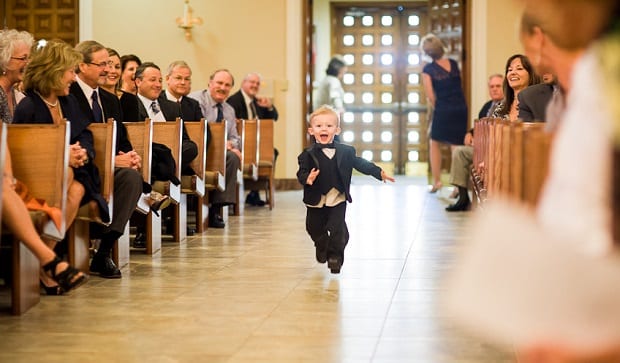 There are those hidden pearls that can give your photo a good frame.
We are referring to a photogenic kid smiling, some children playing around, people whispering about any special moment, laughter from a corner, and other lively events. You should add these strings to the wedding album.
You cannot create or plan these moments. They are rare and original. Look for these instants during your shoot and don't hesitate to click. The couple will love to see these photos.
That's all the advice we can give. We hope this article helped with your next wedding photography shoot. Your experiences of wedding photography can help others, so please share them with us in the comments.
Be sure to check out some of our other wedding photography posts, including How to Plan Amazing Wedding Photography With Drones, and 6 Ways to Get More Work as a Wedding Photographer.
And please follow us on Twitter and Facebook for more exciting photography tips.
Using WordPress and want to get Envira Gallery free?
Envira Gallery helps photographers create beautiful photo and video galleries in just a few clicks so that they can showcase and sell their work.