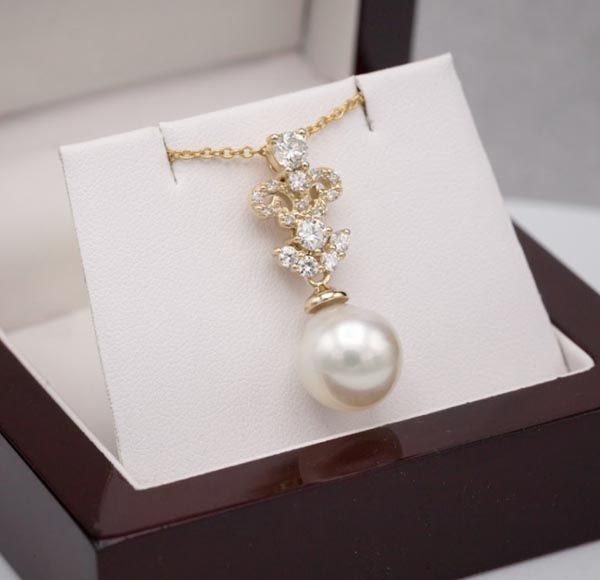 Carolina's Pendant
Taking a collection of small diamonds and one large pearl from this customer's piece of family jewelry, we created a new fleur de lis-inspired pendant design around the stones.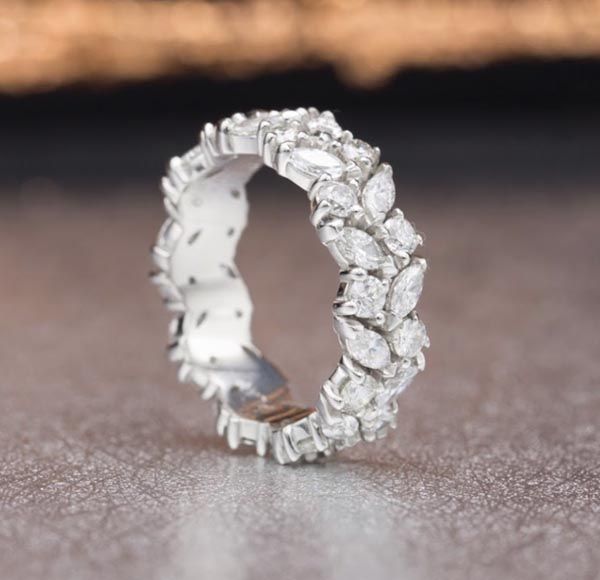 Barry's Ring
A lost design from 25 years ago is recreated, using the shape of round and marquise diamonds to create a nature-inspired vine look for this band.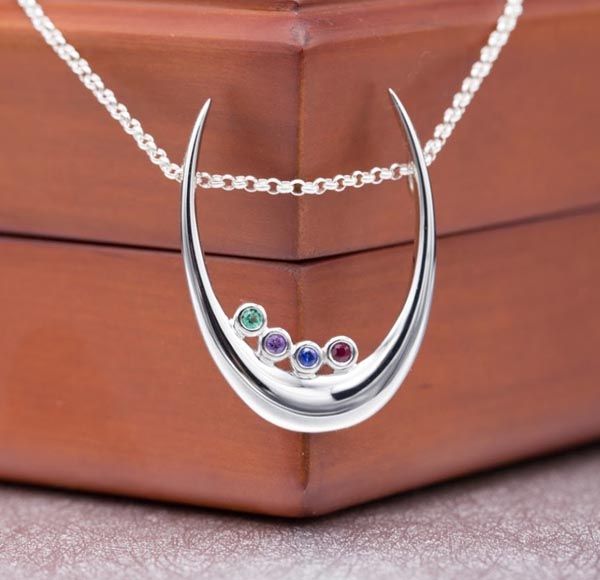 Kevin's Pendant
The birthstones of 4 family members – an emerald, amethyst, sapphire, and ruby – are bezel-set alongside a teardrop-inspired 14K white gold pendant.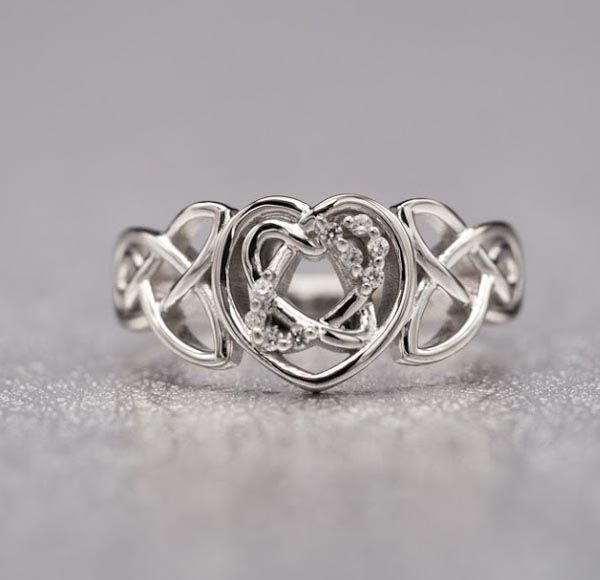 Darrell's Ring
Combining intertwining Celtic knot and heart-shaped white gold elements along with small accent gems, this statement ring incorporates multiple design styles into one.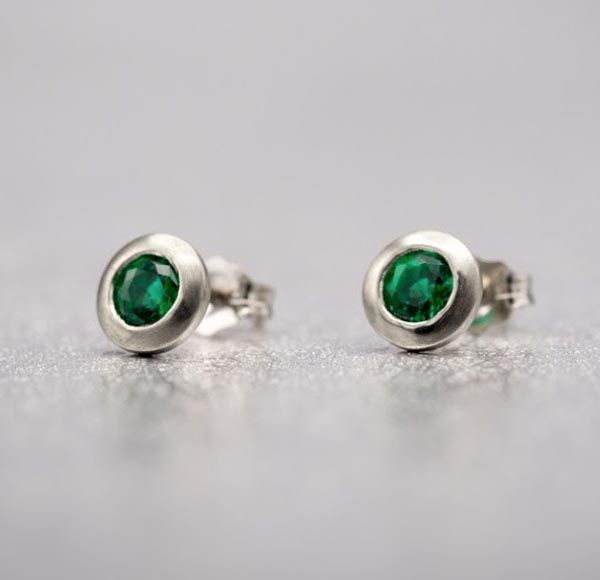 Kavi's Earrings
A unique request for a pair of earrings with an exposed stone tip touching the earlobe led to the creation of these 10K white gold bezel studs with natural round emeralds.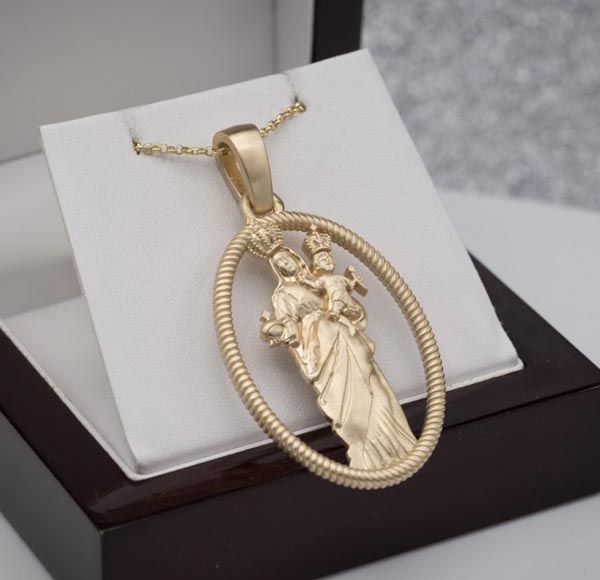 Dominic's Pendant
Inspired by a statue from this customer's childhood home, this piece features incredibly intricate hand-finished details.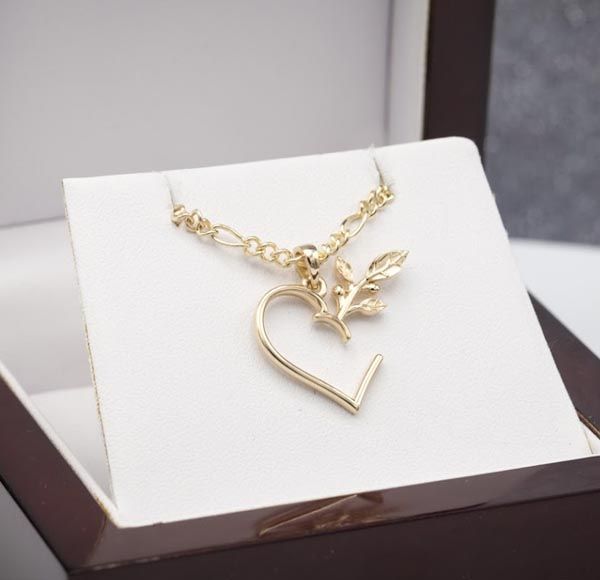 Fabrice's Pendant
This pendant of an olive branch growing out of a broken heart is beautiful and carries an uplifting message of hope and rebirth.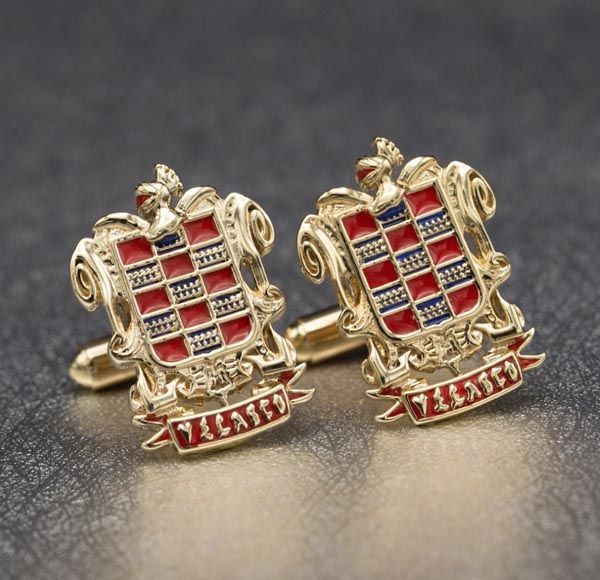 Ruben's Cufflinks
Creating a gift for 4 generations of men, this set of family crest cufflinks is accented with colored enamel details throughout the face of the design.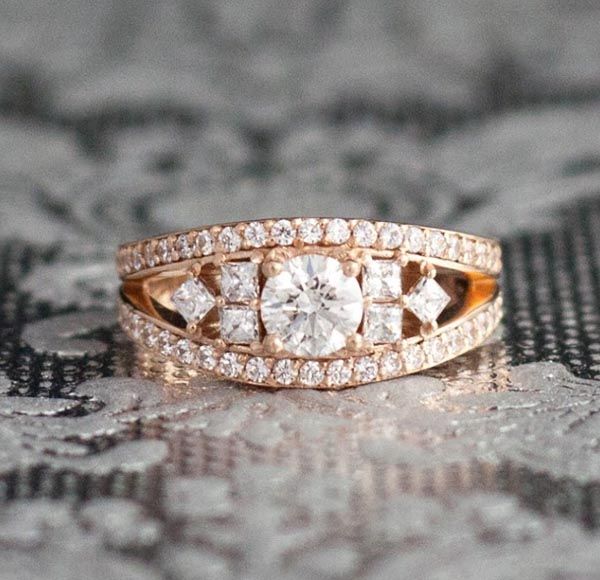 Andrew's Engagement Ring
We love the surprising geometric contrast of princess-cut diamond accents surrounding this half-carat diamond center stone.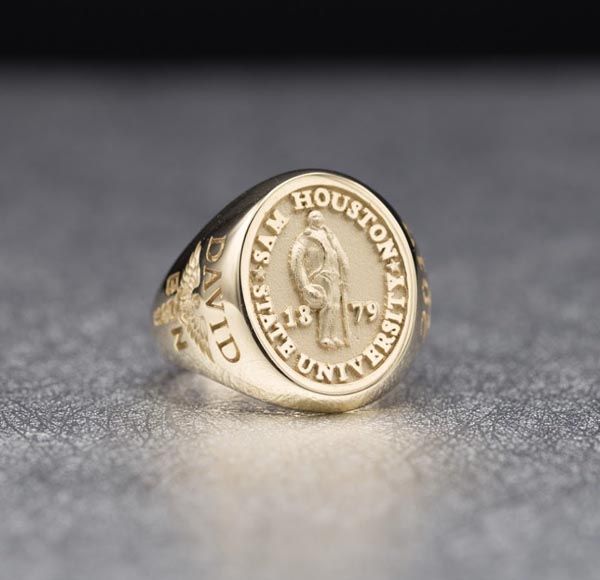 David's Class Ring
Preferring something less gaudy than the limited selection of his school's rings, this customer opted for a highly detailed signet-style class ring featuring his school's seal, and other personal details.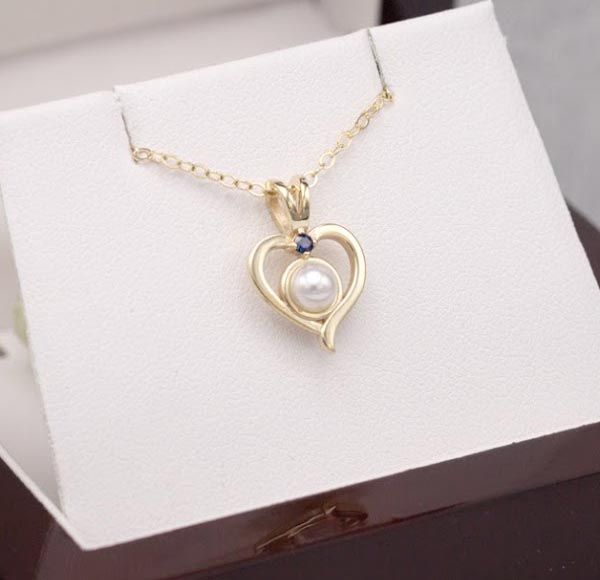 Erin's Pendant
This heart-shaped 10K gold pendant features a cultured freshwater pearl dangling in the middle, with a small blue sapphire set just beneath the bail.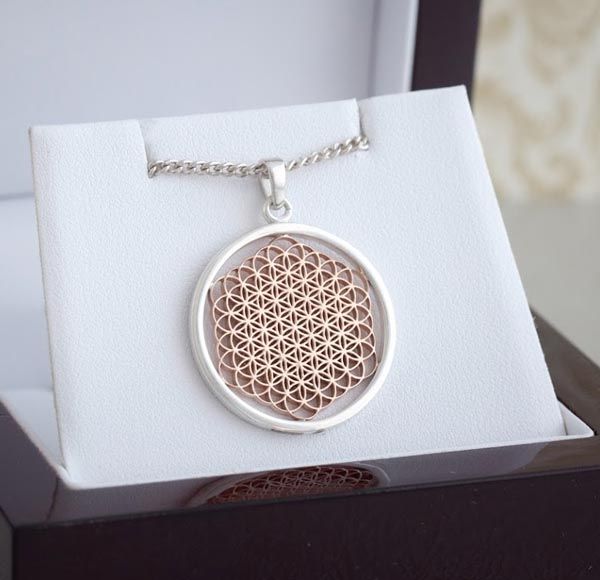 Brittany's Pendant
Inspired by the album art of this customer's favorite band, this pendant features a dream-catcher like design crafted out of rose and white gold.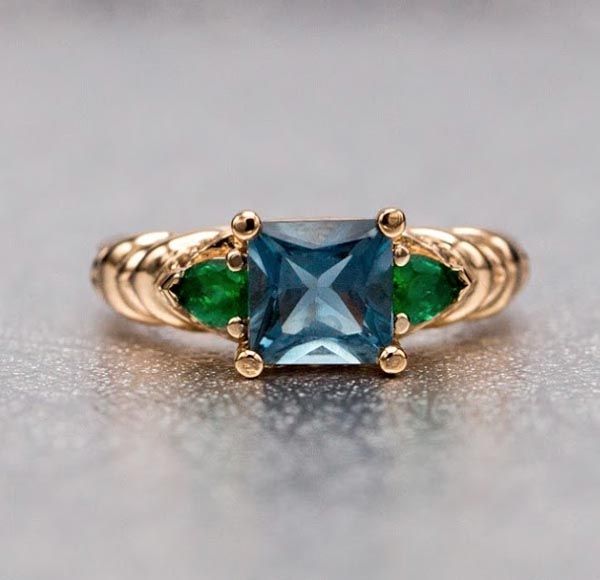 Spencer's Engagement Ring
A 5mm London blue topaz alongside 2 pear green emeralds atop an 18K yellow gold setting set this engagement ring apart with bold, vivid colors.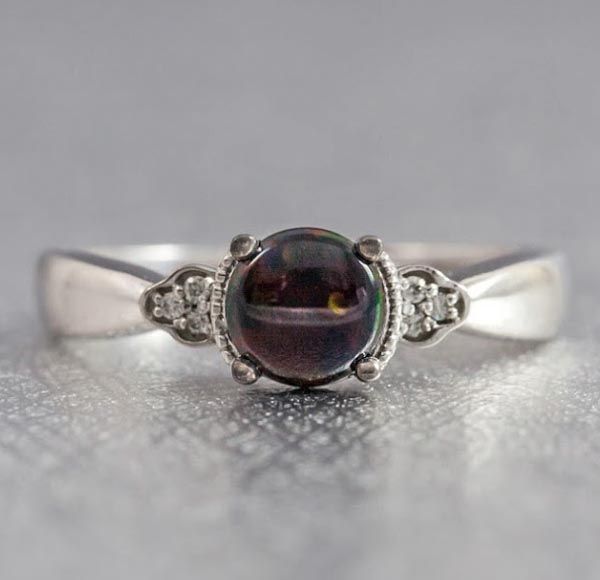 Devon's Engagement Ring
Inspired by classic vintage elements — milgrain around the center setting, tapered shank, 3-diamond accent cutouts — this engagement ring is anything but ordinary with the truly remarkable depth of color in its black opal center stone.